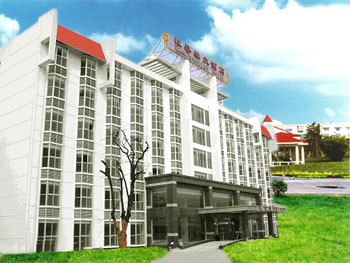 Address:
NO.427 middle Road Hanjiang, Yangzhou

Location:
Away city center : 4.5km, away railway station: 4.5km, away exhibition: 3.5km, away bus station: 1km.

Hotel Description:
Yangzhou HengChunYuan Hotel is located the Yangzhou new city center, west the neighbour Hanjiang regional people's government, south stands near the Yangzhou passenger transportation west, north depends on the train station. The transportation extremely facilitates, is apart from the town center Wenchan attic and famous scenic spot Shouxi lake only 15 minutes driving . This hotel especially invites the Hong Kong famous hotel design company, according to four star classes guesthouses standard design construction, the collection lodgings, the dining, the entertainment, the trade, the shopping is a body commerce guesthouse . This hotel floor space has more than 10, 000 square meters. The guest room plants classic, such as luxurious between anteroom, commercial anteroom, during luxurious standard, commercial standard, during ordinary standard, commercial one-roomed, female ovary, lover, chess sign room, three worlds Fang Xinggong and so on visits 58 between (set); The cafeteria may simultaneously allow the line 00 people to go to eat; Size conference room four, may supply 200 people to hold a meeting; The entertainment facility has the ping pong room, the chess sign room, KTV and so on many entertainment facility. Hotel each servicing facility is complete, may provide service project and so on typing, photocopying, facsimile for you, simultaneously provides the tourguide, the car rental, the broker message, the ticket clerk orders and so on the service project .Yangzhou HengChunYuan Hotel is you travels, commercial, the conference, the vacation ideal choice, wholeheartedly welcome everywhere guests presence your help or friendship .