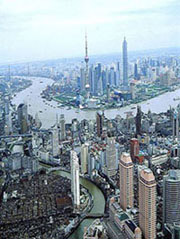 TRAVEL IN CHINA: HOTELS CLOSE TO THE MAIN ATTRACTIONS
Chinahotels.org has many hotels close to the top attractions of China.
Beijing
(Peking, the capital of China) receives many million tourists. In Beijing, you must certainly see the Forbidden City and National Museum (Dongcheng District), the Temple of Heaven (Chongwen District), Tian An Men Square and the Great Wall.
Shanghai
: also for 2014, trade fairs and exhibitions in Shanghai follow each other in succession at a rate of 6-7 events per month. Among the most important fairs of the first months, we point out Chinaplas (23 to 26 April 2014) the most important exhibition in Asia on Plastics and Rubber Industries. Chinaplas is also the second most important trade fair in the world in its field.
Chongqing
(population over 32 million) is the biggest municipality in terms of area and population. Its best attractions are Dazu Rock Carvings, Yangtze River Cruise, Chongqing China Three Gorges Museum, Northern Hot Springs Park.
Guangzhou (Canton)
in recent years has added many events to its calendar of exhibitions. However, the famous Canton Fair (held twice a year, in April and October) remains the most important event. The next Edition, the 115th Canton Fair 2014, as usual will be divided into three phases: 15-19 April, 23-27 April - 1-5 May. Hotel very comfortable for the Canton Fair are also available in nearby cities as
Foshan
and
Dongguan
(linked to Canton also by subway or high speed trains).
Xian
(Xi'an) is one of the most visited destinations in China, above all for the Terra Cotta Warriors and Horses and the Mausoleum of Emperor Qin Shihuang. Other attractions are the Big Wild Goose Pagoda, Famen Temple, , Huashan Mountain, Bell Tower, The Qianling Mausoleum, Huaqing Hot Springs.
Guilin
is famous for its scenic spots such as Elephant Trunk Hill and the Reed Flute Cave. The centerpiece of any trip to Guilin is the Li River cruise (into hundreds of typical hills) from Guilin to Yangshuo.
Shenzhen
attracts many tourist with Splendid China folk culture village (famous theme parks), Window of the World, Hongfa Buddhist Temple, Chiwan Tin Hau Temple, Lianhua Mountain Park, Lake of the Immortals Botanical Gardens, Shenzhen Museum.
Hangzhou
is famous for the fantastic West Lake, the Six Harmonies Pagoda, Leifeng Pagoda, Ling Yin Temple, Lesser Yingzhou Isle (Three Pools Mirroring the Moon).