China Hotels >> Wuhan Hotels >> Wuhan Yangtse River Tomolo Hotel (Wuzhan Branch)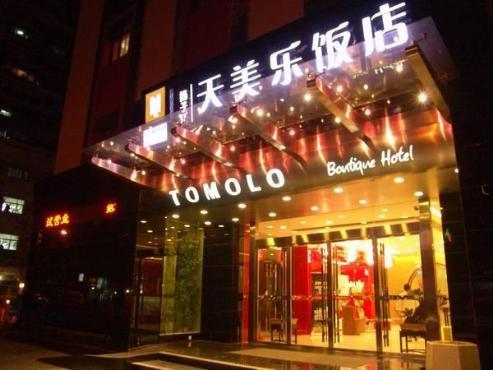 Address:
No.53 Minyi Si Road, Qiaokou District, Wuhan

Location:
To Airport: 28km; To Hankou Railway Station: 7km; To Wuchang Railway Station: 13km; To Downtown: 0.5km;

Hotel Description:
Yangtze River TOMOLO Hotel (Wuhan Wuzhan Branch) is located in Qiaokou District. People here can experience the wonderful life. The elegant decoration and the warm service make guests feel at home. The hotel offers a Chinese restaurant, bar, coffee, and tea house.
Facilities Hotel:
LOCATION - The Hotel distances from principal landmarks: (distances resulting from the map)
To Wuhan Square about 1.03km,
To Wuhan Jianghan Road about 1.55km,
To Wuhan Jiqing Street about 1.65km,
To First Yangtze River Bridge about 3.52km,
To Yellow Crane Tower about 4.1km,
To Hankou Railway Station about 5.14km,
To Wuhan Tianhe Airport about 22.88km,

*** Click the link you can find other hotels close to the same landmark

Others China Cities
TOP TEN DESTINATIONS

Hotels in Other Destinations