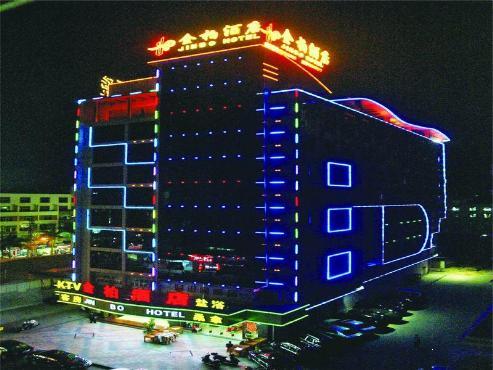 Address:
No. 328-334 Jinxiang Road, Shishi

Location:
1km from City center(Jiu Er Road), about 10minutes walking. 7km from Jinjiang Airport, about 10 minutes by car.

Hotel Description:
Jin Bo Hotel Shishi is a 2 stars hotel,affordable considering the amenities you're getting.The hotel is situated in Shishi Urban Area, near the long-distance bus terminal. Opened in 2008, Jin Bo Hotel Shishi provides privacy, safety and personalized service to discerning travelers.67 tastefully understated rooms. Jin Bo Hotel Shishi has complete facilities, deluxe & elegant decoration and post-modern simple design style. Guests at this Shishi hotel can nosh on Chinese cuisine in the hotel restaurant, get to work in the business center or practice their singing skills with some good old-fashioned karaoke.
Facilities Hotel:
LOCATION - The Hotel distances from principal landmarks: (distances resulting from the map)
To Jiuer Road about 2.33km,
To Quanzhou Jinjiang Airport about 7.02km,

*** Click the link you can find other hotels close to the same landmark

Others China Cities
TOP TEN DESTINATIONS

Hotels in Other Destinations