China Hotels >> Shenzhen Hotels >> Vienna Hotel-Shenzhen Dongmen Branch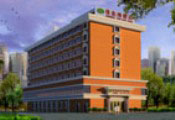 Address:
No.48 xinghu Road, Luohu District, Shenzhen City

Location:
From Shenzhen Baoan International Airport about 32 kilometers by taxi, costs about RMB100 and 40 minutes. About 2 km away from Luohu Railway Station, take a taxi price is about RMB12, for about 5 minutes. Matching traffic: Bus: 3 minutes walk to bus station Taxi: taxi service "

Hotel Description:
Vienna Hotel-Shenzhen Dongmen Branch is a Vienna Hotel Group's boutique business chain hotel,Luohu District, Shenzhen City (near Dongmen Foreign Trade Group Building,) from the Luohu Railway Station, the Luohu Control Point and Wenjing Port is 5 minutes walking, from the Dongmen Street, Maoye Mall only one minutes walk, from the Baoan International Airport is 40 minutes, the traffic is very convenient, own strategic location, it is an ideal choice for your business meetings, exhibition, tourism, shopping. Vienna Hotel-Shenzhen Dongmen Branch launchs digital E rooms to meet the needs of business travelers, collect business, travel in one system, with European compact construction, elegant, warm and luxurious. The hotel designed by the famous designer, has a total of 102 rooms, with Continental elegant decoration style, providing you safe, sanitary, comfortable environment; room has high-speed broadband Internet access. Hotel gatehouse, lobby, business center, shower facilities, beds and bedding according to five-star standard, the luxury, comfort, safety, environmental protection operating characteristics is excellent in similar boutique business hotel in this industry, five-star experience, unique consumer Philosophy, beyond your expectations. "
Facilities Hotel:
LOCATION - The Hotel distances from principal landmarks: (distances resulting from the map)
To Dongmen Food Street about 0.61km,
To East Gate Street, Shenzhen about 0.65km,
To Grand Theatre about 1.99km,
To Luohu Border Check Point about 2.25km,
To Shenzhen Museum about 2.31km,
To Shenzhen railway station about 2.32km,
To Shenzhen Stadium about 3.48km,
To ShenZhen Industrial Exhibition Center about 3.78km,
To North Huaqiang business center about 3.86km,
To Fairy Lake Botanical Garden about 4.86km,
To Shenzhen Convention & Exhibition Center about 6.88km,
To Shenzhen North Railway Station (High Speed Station) about 11.83km,
To Garden Expo Park about 11.98km,
To Overseas Chinese Town about 13.84km,
To Splendid China about 14.08km,
To Happy Valley about 15.37km,
To Window of the World about 15.71km,
To Shenzhen Safari Park about 16.64km,
To High Tech Industrial Park about 17.19km,
To Bay Sport Center about 18.21km,
To Xiaomeisha Beach about 19.86km,
To Dameisha Beach about 19.87km,
To Mission Hills Golf Club about 22.23km,
To Sea World Site about 22.32km,
To Shekou Ferry Terminal about 23.07km,
To Shiyan Lake Hot Spring Resort about 28.34km,
To Shenzhen Baoan Airport about 33.28km,
To Dapeng Ancient City about 40.39km,
To Sunmen Island about 44.43km,

*** Click the link you can find other hotels close to the same landmark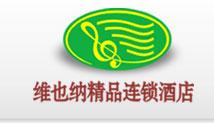 Others China Cities
TOP TEN DESTINATIONS

Hotels in Other Destinations