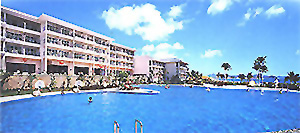 Address:
Dadong Sea Tourism Resort Sanya, Hainan

Location:
The Landscape Beach Hotel is centrally located in the charming Da Dong Hai Sea Resort, 5-minutes drive to downtown Sanya City and 25-minutes drive to the Phoenix International Airport.

Hotel Description:
Landscape Beach Hotel is designed to an international four-star standard, and offers the very bestin tropical seashore tourism accommodation.It's located in the charming Dadong Sea Tourism Resort, Only 5 minutes ride from the airport, thus utilizing the advantages of convenient transportation. The hotel covers an area of 200, 000 square meters and boasts 200 guestrooms decorated with comfort and style. Every room is equipped with ADSL internet connection..The hotel also have the facilities of business center, conference rooms, shopping arcade, nightclub, KTV rooms, lounge bar, swimming pool, sauna center, chess room, beauty salon and otherrecreation activites on the beach. The Resort is a famous tourist attraction with radiant and enchanting sunshine all year around, clean and blue sea-water, fine and soft sand, and green coconut trees dancing to the seaside breeze.

From now on to 31.03.2014, guests reserve Package 1 can enjoy:

1, free Sanya Phoenix Airport pick-up or see-off service
2, a pair of coconuts the day check in
3, two Barrier Reef diving coupon worth 920RMB.
4, free double mountain bike 2 hours
5, foot massage for once with extra 28RMB and late check-out till 15:00

Warm Tips:
1, the room rate doesn′t include the government tax,9CNY per person per night
2, no refundable, no convert to cash or equivalent exchange for not gotten benefits.
3, if want to extend accommodation, guests would pay the room rate according to the reception as new guests.
Valid For: Superior Landscape Big Bed Room; Deluxe Landscape Twin Room; Deluxe Garden-View Twin Room; Deluxe Sea-View Twin Room; Super Sea-View Big Bed Room;

From now on to 31.03.2014, guests reserve Package 2 can enjoy:

1, free Sanya Phoenix Airport pick-up or see-off service
2, Sea Fishing Tour or Night Sanya Bay on yacht for choice, 2 people with a child under 1.3m, both worth 400CNY
3, a free extra bed per day and a breakfast each day for children below 12 years old(including 12)
4, a set of beach toys
5, foot massage for once with extra 28CNY and late check-out till 15:00

Warm Tips:
1, the room rate doesn′t include the government tax,9CNY per person per night
2, no refundable, no convert to cash or equivalent exchange for not gotten benefits.
3, if want to extend accommodation, guests would pay the room rate according to the reception as new guests.
Valid For: Superior Landscape Big Bed Room; Deluxe Landscape Twin Room; Deluxe Garden-View Twin Room; Deluxe Sea-View Twin Room; Super Sea-View Big Bed Room;


Facilities Hotel:
Air Conditioning, Bar & Lounge, Beauty Salon, Car Parking, Conference Facilities, Facilities for Disabled, In-room safe, Laundry, Money Exchange, Mail/post office, Newsstand, TV, Shopping Arcade, Airline Desk, Business Center, Banquet Facilities, Coffee Shop, Internet Access, Long-term Luggage storage, Fitness Center, Hairdryer in bedroom, IDD, Multi-language staff, Mini-bar, Shoe shining

LOCATION - The Hotel distances from principal landmarks: (distances resulting from the map)
To Sanyabay about 1.84km,
To Dadong Sea about 1.88km,
To Sanya Jiefang Lu pedestrian street about 3.5km,
To SanYa Beauty Crown Exhibition Center about 4.04km,
To Sanya New Train Station about 8.88km,
To Jingrun Pearl Cultural Museum about 12.37km,
To Yalongwan about 13.24km,
To Sanya Phoenix International Airport about 14.24km,
To Yalong Bay National Resort Yalong Bay shellfish Museum about 14.48km,
To Tianyahaijiao about 19.36km,
To Nanshan temple about 35.51km,

*** Click the link you can find other hotels close to the same landmark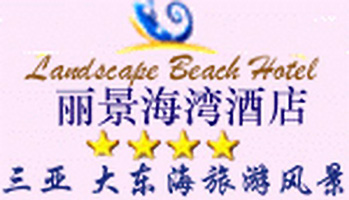 Others China Cities
TOP TEN DESTINATIONS

Hotels in Other Destinations