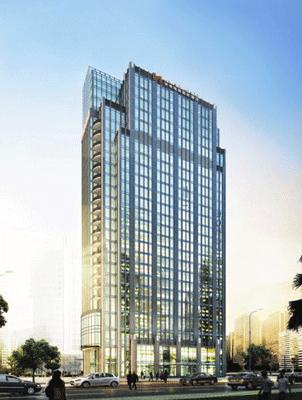 Address:
No.103 Science Avenue, Hi-tech Zone, Hefei

Location:
The hotel is located in the intersection of Hi-tech Zone Science Avenue and TianBo road, near Tianle park, with comfortable surrounding environment. 5 km from West Railway Station, Hefei, it costs about 15 minutes by taxi; 13.5 km from Hefei Railway Station , it costs about 30 minutes by taxi; 18.5 km from Hefei Luogang Airport , it costs about 35 minutes by taxi; 5 minutes walking from Tianle park; 400 meters from Science and technology Museum, Anhui province, walk about 5 minutes; 10.3km from Anhui international conference and exhibition center, it costs about 25 minutes by taxi.

Hotel Description:
Swiss-Belhotel Hefei is invested by Anhui Zhejiang Businessman investment group, managed by the international management tycoon Switzerland International Hotel Co., LTD, adhering to the Swiss high quality brand service, the zhejiang businessmen honest idea, let's enthusiasm thoughtful, nuanced services, providing you feel at home, comfortable and the honourable service. Swiss-Belhotel Hefei is located in high-tech zone, Hefei, adjacent to the economic development zone and the new government, with the superior location, let your travel fast and efficient. All kinds of guest rooms and suites, all kinds of facilities are elegant and comfortable, warmth, for business guests carry value-added service. All feature restaurants present delicious, fresh and fashion food. The diversity of meeting space, complete facilities & equipment, specialization meeting & banquet service, let your party meeting success.