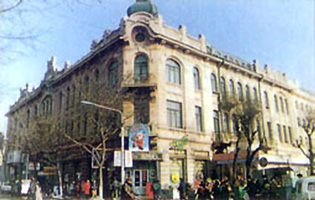 Address:
89 Zhong Yang Street, Harbin City, Heilongjiang Province

Location:
35km from Harbin Taiping Airport, it costs about 120RMB and 45 minutes by taxi; Or take airport bus to Zhongshan Road, then cost 17 minutes by taxi to hotel. 3km from Hongbo Square, it costs about 13RMB and 15 minutes by taxi. 2km from Harbin Railway Station, it costs about 10RMB and 10minutes by taxi.

Hotel Description:
Modern Hotel, Harbin is foreign tourist hotels, one member of Friendship Tourist Hotel Group. Hotel is French Renaissance Louis XIV-style building. Located in the bustling Central Avenue, north lies scenic Songhua River, east near ice lantern garden party show (Zhaolin Park), transport is convenient, in the Harbin culture, entertainment and business center. Modern Hotel, Harbin not only has the luxury, elegant European architectural style, but also include modern flavor. Hotel has standard rooms, single rooms, deluxe suites, duplex suites; Distinctive Chinese and Western restaurant can accommodate 480 people. Russian style cold drink hall, shopping malls, bars, beauty salons, multi-purpose hall, swimming pool , Tennis courts, KTV rooms, taxi companies, travel agencies, hotel management companies, business center and other necessities. It is an ideal place of catering, housing, transportation, shopping and entertainment, tourism.