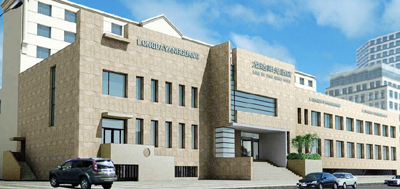 Address:
No.2 Wenping Street, Nangang District, Harbin

Location:
District from Harbin Taiping International Airport:45km; District from Hongbo Square:1km; District from Harbin railway station:2km;

Hotel Description:
Longda Sunshine Hotel, Harbin belongs to Longda Group and managed by Longda Hotel Management Company. Longda Sunshine Hotel is a multi-functional modern foreign-related business hotel with restaurants, entertainment center, business center, ticket center, leisure book .It is located in No.2 Wenping Street, Nangang District, Harbin which is bustling but not noisy. It is adjacent to the provincial government to the South and the railway station to the north. It is surrounded by shops. The traffic is convenient here. What' s more, the design of the hotel is luxurious and extraordinary. Longda Sunshine Hotel has single rooms, standard room, deluxe standard room, deluxe suites, as well as the family rooms and many other types to meet the different needs of the guests. The room is equipped with satellite TV, mini bar, free broadband, long distance telephone, 24-hour hot water, laundry services, meal delivery and other services to bring you the feeling of home. There is multi-functional banquet hall with modern multi-function facilities to meet the needs of business activities. This is an ideal place for business, tourism, conferences, friends gather or wedding ceremonies.