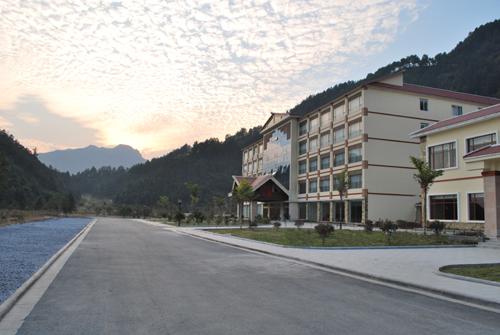 Address:
Chetianwan Village, Zhongfeng, Ziyuan County, Guilin, Guangxi

Location:
28km to Tianmen mountain scenic 28km to Zijiang landscape gallery

Hotel Description:
Guilin Danxia Spa Resort, meticulously built by the Guilin Danxia Spa Tourism Co. with standard. Total area of 360 acres, is a new, comprehensive spa hotel with spa bath, recreation health, science education, eco-tourism and perfect living, dining, entertainment, shopping. Hotel is near the S202 road, the transportation is very convenient to go to Ziyuan county and other places. Hotel's living environment is comfortable, with a number of entertainment and leisure facilities for guests to sweep the day fatigue, is a leisure, tourism, the ideal holiday accommodation. Hotel was opened December 31, 2009, has 5-storey, the total number of 159 rooms (sets).