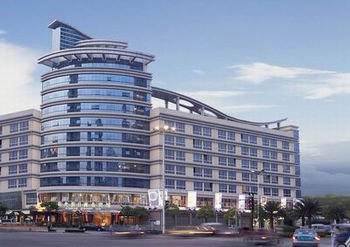 Address:
Building B, Jincheng Mansion, Chezhan Avenue, Wenzhou

Location:
Distance from city center: 4km Distance from railway station: 1km Distance from airport: 16km

Hotel Description:
Sunshine Holiday Business Hotel is an economy business hotel mainly serves the business guests. With an exclusively excellent location, it is situated at the crossing of Shifu Road and Chezhan Avenue, only 10 minutes' walk to the municipal government and the railway station, and 20 minutes' drive to the airport. Build in accordance with the 3-star standard, the hotel was opened in 2005. It has 5 types of rooms including standard rooms, single rooms and suites. Simply and comfortably arranged, each room is equipped with central air conditioning, internet access, satellite television, program controlled telephone, safty box, mini bar, and refrigerator, etc. The other services, including laundry, room service, morning call, keep the valued articles for the guests, night service, and express deliver are also available.