China Hotels >> Wenzhou Hotels >> S'signature Floor Hotel, Wenzhou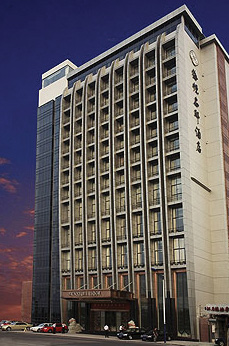 Address:
1 East Wangjiang Road (Wangjiang Dong Lu) Wenzhou China

Location:
Distance from city center: 0km, distance from railway station: 7km, distance from airport: 35km

Hotel Description:
Located on the Wangjiang Road, Integration of modern and ancient point, Known as the Wenzhou bund title, Wenzhou S`signatureFloor hotel is built in accordance with the International Managerment Group Conceptualization of the five-star model construction standards(the first)Boutique hotel, We design all the rooms with the creative conception of five-visuals, The moments you enter the S`signaturefloor hotel Wenzhou, You will truly feel an experience touching the five senses of sight, sleek, sound, savor, scent. We can provide you with completely personal environment and first-class hotel service, ensuring that you can receive the comprehensive. Warm and personalized hospitality services during your stay in the S floor by our butler service. We believe that the city is not only a tourist destination and is a distinctive character and characteristics of the place. Waiting for every guest discovery and the enjoyment. We will let you have an unforgettable experience in Wenzhou.
Facilities Hotel:
LOCATION - The Hotel distances from principal landmarks: (distances resulting from the map)
To Wuma Street about 1.46km,
To Jiangxin Island about 2.27km,
To Wenzhou Railway Station about 5.42km,
To New South Station about 5.53km,
To Xincheng Station about 5.7km,
To Wenzhou International Exhibition Center about 6.22km,
To Wenzhou Railway South Station about 9.63km,
To Wenzhou Yongqiang Airport about 23.02km,

*** Click the link you can find other hotels close to the same landmark

Others China Cities
TOP TEN DESTINATIONS

Hotels in Other Destinations