China Hotels >> Shenzhen Hotels >> Vienna Hotel (Shenzhen Yousong Branch)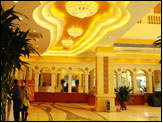 Address:
donghuan lst rd, longhua, bao'an dist, shenzhen

Location:
from the city center: 20KM; from the railway station: 40KM; from the airport: 60KM

Hotel Description:
Situated in Bao'an-Longhuazhen, Vienna Hotel Yousong Branch is the perfect place to experience Shenzhen and its surroundings. From here, guests can enjoy easy access to all that the lively city has to offer. With its convenient location, the hotel offers easy access to the city's must-see destinations. Vienna Hotel Yousong Branch also offers many facilities to enrich your stay in Shenzhen. This hotel offers numerous on-site facilities to satisfy even the most discerning guest. The ambiance of Vienna Hotel Yousong Branch is reflected in every guestroom. DVD/CD player, bathrobes, air conditioning, complimentary bottled water, shower are just some of the facilities at your disposal. The hotel offers wonderful recreational facilities such as massage to make your stay truly unforgettable. Whatever your purpose of visit, Vienna Hotel Yousong Branch is an excellent choice for your stay in Shenzhen.
Facilities Hotel:
LOCATION - The Hotel distances from principal landmarks: (distances resulting from the map)
To Shenzhen North Railway Station (High Speed Station) about 4.59km,
To Shenzhen Safari Park about 8.81km,
To Mission Hills Golf Club about 11.08km,
To Shenzhen Stadium about 11.25km,
To Garden Expo Park about 12.45km,
To ShenZhen Industrial Exhibition Center about 12.68km,
To North Huaqiang business center about 12.84km,
To Shenzhen Convention & Exhibition Center about 12.91km,
To High Tech Industrial Park about 13.05km,
To Overseas Chinese Town about 13.21km,
To Happy Valley about 13.35km,
To Shenzhen Museum about 13.38km,
To Grand Theatre about 13.55km,
To Dongmen Food Street about 13.63km,
To Splendid China about 13.98km,
To East Gate Street, Shenzhen about 14km,
To Window of the World about 14.03km,
To Shiyan Lake Hot Spring Resort about 14.87km,
To Luohu Border Check Point about 15.22km,
To Shenzhen railway station about 15.29km,
To Fairy Lake Botanical Garden about 15.57km,
To Bay Sport Center about 16.79km,
To Sea World Site about 21.88km,
To Shenzhen Baoan Airport about 22.61km,
To Shekou Ferry Terminal about 22.73km,
To Dameisha Beach about 28.72km,
To Xiaomeisha Beach about 28.73km,
To Dapeng Ancient City about 49.34km,
To Sunmen Island about 55.85km,

*** Click the link you can find other hotels close to the same landmark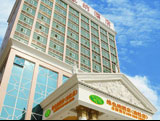 Others China Cities
TOP TEN DESTINATIONS

Hotels in Other Destinations