China Hotels >> Shenzhen Hotels >> Shenzhen Seven Avenue Residence Private Apartment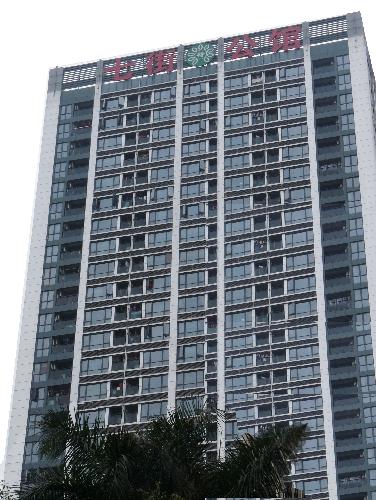 Address:
No. 7045 North Ring Avenue, Futian District, Shenzhen

Location:
28.7km from Shenzhen Baoan Airport; 12.6km from Shenzhen Railway Station; 9.5km from Shenzhen North Station; 750metres from metro Xiangmei North Station of Shenzhen Shekou Line.

Hotel Description:
Shenzhen Seven Avenue Residence Private Apartment located in the golden part of city center, in the core area of the CBD/ Xiangmi Lake / North Jingtian, adjacent to Lotus Hill Park, Xiangmi Lake ecological zones, walking distance from small community park. 5 minutes' walking can arrive at WAL-MART shopping plaza, 300 metres from Metro line 2 and Metro Line 9, there are more than 20 buses through the city. The surrounding of hotel has completely supporting facilities, the transportation is convenient. The room is spacious and bright, clean and tidy, with warm and romantic style. Rooms are equipped with TV, refrigerator, washing machine, air conditioning, sofa, furniture, kitchen utensils, free broadband service and local call. Apartment opened in January, 2013, the main building is 5 stories, with 5 floors and 72 rooms.
Facilities Hotel:
LOCATION - The Hotel distances from principal landmarks: (distances resulting from the map)
To Garden Expo Park about 1.57km,
To Overseas Chinese Town about 2.21km,
To Splendid China about 2.92km,
To Happy Valley about 3.18km,
To Window of the World about 3.7km,
To High Tech Industrial Park about 4.81km,
To Shenzhen Safari Park about 6km,
To Shenzhen Convention & Exhibition Center about 6.09km,
To Shenzhen North Railway Station (High Speed Station) about 6.59km,
To Bay Sport Center about 6.62km,
To North Huaqiang business center about 8.67km,
To ShenZhen Industrial Exhibition Center about 8.7km,
To Shenzhen Stadium about 9.21km,
To Shenzhen Museum about 10.19km,
To Grand Theatre about 10.53km,
To Sea World Site about 11.59km,
To Luohu Border Check Point about 11.6km,
To Shenzhen railway station about 11.62km,
To East Gate Street, Shenzhen about 11.79km,
To Dongmen Food Street about 11.84km,
To Shekou Ferry Terminal about 12.44km,
To Fairy Lake Botanical Garden about 16.65km,
To Shiyan Lake Hot Spring Resort about 19.7km,
To Shenzhen Baoan Airport about 21.71km,
To Mission Hills Golf Club about 22.21km,
To Xiaomeisha Beach about 31.91km,
To Dameisha Beach about 31.92km,
To Dapeng Ancient City about 52.65km,
To Sunmen Island about 56.73km,

*** Click the link you can find other hotels close to the same landmark

Others China Cities
TOP TEN DESTINATIONS

Hotels in Other Destinations