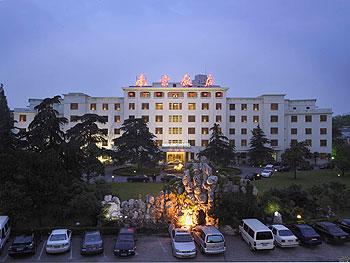 Address:
No. 259 Zhongshan North Road, Nanjing 210003

Location:
- 3km to Xuanwumen; - 3km to Gulou Square; - 5km to Nanjing Railway Station; - 50km to Nanjing Lukou Railway Station.

Hotel Description:
Jinjiang Hotel was built in 1936. A slightly old-fashioned building, it is located in downtown Nanjing and surrounded by a park. The hotel is 5 kilometers from the railway station and 14 kilometers from the airport. The hotel has a dainty environment and convenient traffic. As a combination of accommodations, dining and entertainment, it is your first choice when you go to Nanjing for travel or doing business.
Facilities Hotel:
LOCATION - The Hotel distances from principal landmarks: (distances resulting from the map)
To Nanjing Railway Station about 3.23km,
To Xin Jiekou about 4.21km,
To Confucius Temple about 6.5km,
To Nanjing Lukou International Airport about 39.39km,

*** Click the link you can find other hotels close to the same landmark

Others China Cities
TOP TEN DESTINATIONS

Hotels in Other Destinations