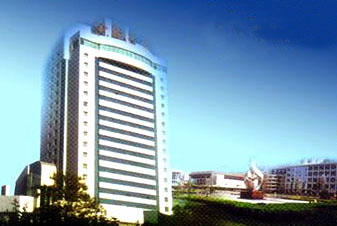 Address:
72 He Zheng Road LanZhou GanSu China

Location:
The hotel is about 70kms to the Airport and only 1.5kms to the railway station, 2kms to city center.

Hotel Description:
Jinlun hotel is a modern hotel built according to three star grade standard. The hotel has high class suite, administration suite, standard suite, high class standard room, standard room total 300, 8 small scale meeting rooms, 1 synchronous translation meeting room, 1 large scale multifunctional meeting room. It can hold various big, middle, small international, domestic meetings for guests. And the meeting rooms are wide, comfortable, specially designed colors, gorgeous decoration, that formed the hotel special style. The hotel has adopted advanced computer management system, it has central air-conditioner, circuit TV and magnetic card locking system, at the same time there is release wind system, that can keep the air in the room clean; underground parking lot can hold various high, middle class cars, and IDD/DDD. Shopping centre, flower shop, business center can offer you buying gift, shopping service, and ticket booking can satisfy your need for tourism, and order tickets. There are also dancing hall, sauna rooms, bowling hall, beauty salon, a good place for your gymnasium, beauty, meeting friends, leisure.