China Hotels >> Dali Hotels >> Rong Hua Business Hotel - Dali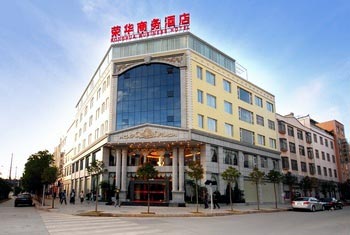 Address:
146 Fuhai Road (Fuhai Lu)

Location:


Hotel Description:
The Dali Ronghua Business Hotel (Dali Ronghua Shangwu Jiudian) has a distinct Middle European style and is just outside of the downtown area. Rooms in this Dali hotel are furnished with LCD TVs, computers and free broadband internet access. Both Continental and local dishes are served at the on-site restaurant.
Facilities Hotel:
LOCATION - The Hotel distances from principal landmarks: (distances resulting from the map)
To Dali Bus Station about 0.1km,
To Dali Railway Station about 0.35km,
To Dali Huangcaoba Airport about 9.5km,

*** Click the link you can find other hotels close to the same landmark

Others China Cities
TOP TEN DESTINATIONS

Hotels in Other Destinations