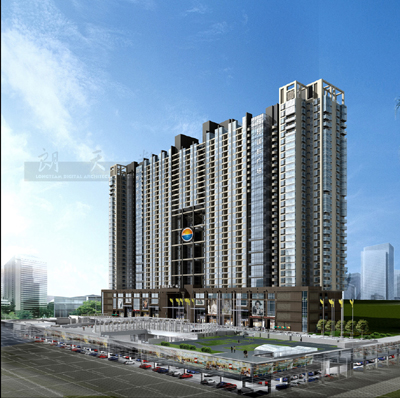 Address:
No.132, Zhuque Street, Xi' an, China

Location:
Distance from the city center: 10 minutes Distance from the railway station: 20 minutes Distance from the airport: 40 minutes

Hotel Description:
Yangyang International Hotel is located at No.132, Zhuque Street, in the southern cultural suburb, The location is outstanding and the transportation is convenient. Decorated by a four-star standard, it possesses all kinds of super 150 deluxe rooms equipped with computers, LCD TV, refrigerator, safe, hanging iron and automatic a mahjong table and other facilities. Yangyang International Hotel possesses four conference halls with a capacity of 30-150 people equipped with projectors, high-end audio and other facilities to meet the needs of all types of meetings. The Chinese restaurant is in the 31-floor, luxuriously decorated with a capacity of 150 people. The bath center is well equipped and decorated magnificently and is the best place for guests to relax themselves.
Facilities Hotel:
LOCATION - The Hotel distances from principal landmarks: (distances resulting from the map)
To Bell Tower about 1.45km,
To Shaanxi Province Stadium about 1.69km,
To Shanan Xi International Exhibition Center about 1.78km,
To Shaanxi History Museum about 3.13km,
To Xi'an City Wall about 3.35km,
To Xi'an Railway Station about 4.02km,
To Big Wild Goose Pagoda(Dayan Ta) about 4.15km,
To Tang Paradise Theme Park about 5.33km,
To Shaanxi Provincial TV Tower about 5.8km,
To North Train Station High Speed about 14.15km,
To XI'an Xian Yang International Airport about 27.01km,
To Huaqing Hot Spring about 28.15km,
To Mausoleum of the First Qin Emperor about 32.81km,
To Terra Cotta Warriors Museum about 35.41km,

*** Click the link you can find other hotels close to the same landmark

Others China Cities
TOP TEN DESTINATIONS

Hotels in Other Destinations