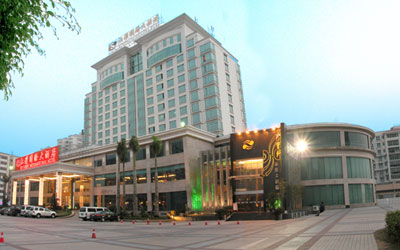 Address:
NO.3 Ao Qili Road, Changzhou District, Wuzhou

Location:
Distance from city center: 0km Distance from Wuzhou railway station: 3km Distance from the airport: 3km Distance from the Exhibition center: 0km Distance from the long distance bus station: 3km

Hotel Description:
The Riverside International Hotel, the first four-star hotel in Wuzhou, is conveniently situated near the Wuzhou Municipal Building, Wuzhou Compound office Building and Cultural Center, and facing the spacious Government Spuare. This hotel can provide the guests with presidential suites and executive suites which are well equipped with modern facilities such as IDD/DDD and internet access, etc. The other falicities and services such as business center, shop, tour guide, banking, ticket booking, parking lot, laundry, bar, cofee shop, KTV, tennis court, swimming pool, and wellness center are also available.