China Hotels >> Shenyang Hotels >> Shenyang Haiyun Jinjiang International Hotel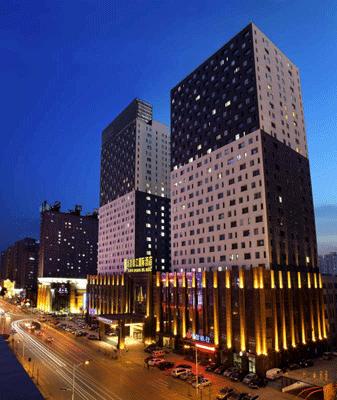 Address:
NO.64 of Xinggong North Street, Tiexi District, Shenyang City

Location:
less than 5KM away from Shenyang North Station, about 30 minutes' driving to Shenyang Taoxian Airport.

Hotel Description:
Shenyang Haiyun Jinjiang International Hotel is a five-class foreign-oriented business hotel under the fully command of Jin Jiang (North) Management Company Limited, located in CBD area center of Tiexi District, adjacent to Shenyang station, and a few steps away from the bustling city, less than 5 km away from Shenyang North Station, only 30 minutes away from Shenyang Taoxian Airport. The hotel has 400 sets of various deluxe rooms, luxurious and elegant Chinese restaurant, distinctive Four Seasons western restaurant, which has the capacity of accommodating 600 guests to have dinner. The extraordinary large banquet hall and multi-functional conference rooms can meet the demands of various types of exhibitions and conferences. The swimming pool which is full of European romantic atmosphere and fully equipped professional fitness club invite you to enjoy yourselves completely. The first-class management team and cutting-edge management concepts create high-quality services, making the hotel become the ideal place for different people in the society to have a business negotiation or leisure traveling.
Facilities Hotel:
LOCATION - The Hotel distances from principal landmarks: (distances resulting from the map)
To Shenyang Raiway Station(South Station) about 0.59km,
To Zhongshan Square(Zhongshan Guangchang) about 1.67km,
To Shenyang Imperial Palace about 5.48km,
To Shenyang Taoxian International Airport about 19.36km,

*** Click the link you can find other hotels close to the same landmark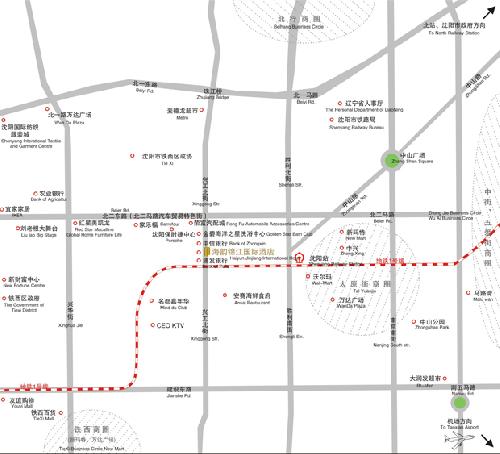 Others China Cities
TOP TEN DESTINATIONS

Hotels in Other Destinations