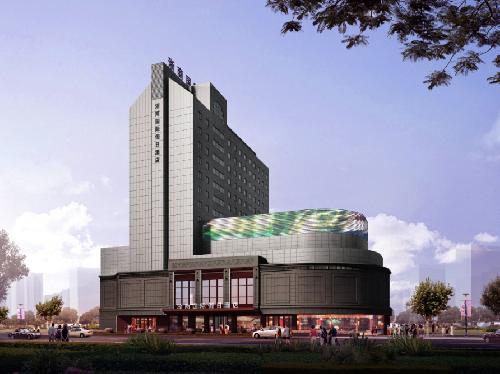 Address:
65 Xuancheng Road,Baohe District,Hefei City

Location:
Distance from Hefei Airport:10km; Distance from the railway station:5km;

Hotel Description:
Zheshang International Holiday Hotel is managed by the well-known Guangdong (International) Hotel Management Limited Company.It is located in thecentral area of Xuancheng Road in Baohe District, adjacent to the provincial government, provincial political consultative conference and the Hefei Industrial University , Anhui University Art College.The location is outstanding and thetransportation is very convenient. It is just 15 minutes' drive from the Hefei airport and the railway station. The hotel possesses a 15-storey building,covering an area of 25,000 square meters,designed according to international four-star standards. There are multi-functional facilities, highly exotic western restaurant,international banquet hall,meeting rooms,31 luxurious private rooms offering Chinese food, 68 luxurious KTV rooms with first-class audio-visual, first-class service.There is also water spa sauna for you to relax yourselves. Zheshang International Holiday Hotel has nearly 200 various types of deluxe rooms.They are equipped with central air-conditionings, cable televisions, broadband internet access, refrigerators, 24 hours hot water and other facilities,quick access to the Internet, room services and laundry services. There is also a service center to provide you 24 hours' service and hotline to help you solve problems.