China Hotels >> Hangzhou Hotels >> Redstar Culture Hotel Hangzhou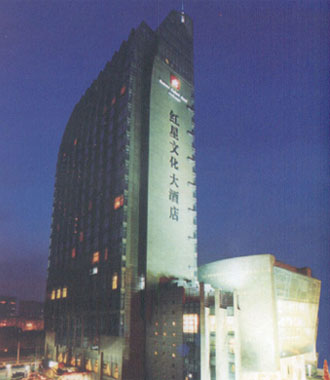 Address:
No. 280 Jian Guo Nan Lu of Shangcheng district,Hangzhou

Location:
Distance from Centre of city 4 Km, from the Airport 30 Km, from the Railway Station 0.5 Km

Hotel Description:
Redstar Culture Hotel is a high-rise serving as both hotel and theatre. The building, constructed according to the four-star standard, is equipped with the first-trade facilities and complete functions. It is an ideal place for holding performance and meeting, as well as for recreation and sightseeing. Modern entertainment activities include sauna, gym, foot-bathing and karaoke etc. Surrounded by glass walls, the Starlight Bar on the top floor combines starlight, Lake scenery, city view, good wine, coffee, music and rose, creating the most romantic experience. In the hotel, you can enjoy both Chinese and Western foods at cafeterias, the orthodoxy flavor of local food, the unique style of lounge and kind service help to create favorable environment for eating.
Facilities Hotel:
LOCATION - The Hotel distances from principal landmarks: (distances resulting from the map)
To Chengzhan Train Station about 0.3km,
To He Fangjie Wushan Square about 0.6km,
To Southern Bus Station about 1.26km,
To Si Ji Qing Clothing Market about 1.37km,
To Yan'an Road Wulin Square about 3.39km,
To Lei Feng Xi Zhao about 3.41km,
To Zhejiang Provincial Museum about 3.47km,
To Su Di Chun Xiao about 3.92km,
To Eastern Bus Station about 4.4km,
To Zhejiang World Trade Center about 4.46km,
To Hangzhou Huanglong Sports Center about 5.01km,
To Hangzhou Botanical Garden about 5.02km,
To Hangzhou Peace International Conference & Exhibition Center about 5.16km,
To The Imperial Grand Canal about 5.64km,
To East Railway Station about 6.07km,
To Hu Pao Meng Quan about 6.12km,
To Feilaifeng of Lingyin Temple in Hangzhou about 6.99km,
To Hangzhou Liu He Pagoda about 7km,
To Western Bus Station about 8.69km,
To North Bus Station about 10.32km,
To Hangzhou Xixi national wetland park about 11.45km,
To Hangzhou World Leisure Expo Park about 11.5km,
To Zhejiang Sci Tech University about 18.81km,
To Hangzhou Xiaoshan International Airport about 24.87km,

*** Click the link you can find other hotels close to the same landmark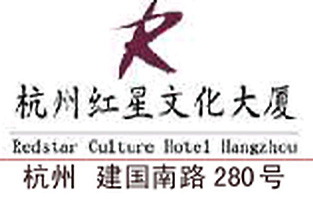 Others China Cities
TOP TEN DESTINATIONS

Hotels in Other Destinations