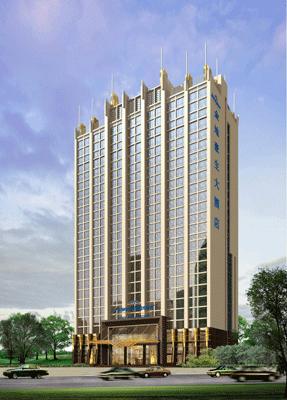 Address:
No.88 Pingcheng Road, Datong City

Location:
Distance from the city center:1.5km; Distance from the railway staion:3km; Distance from Datong Airport:17km;

Hotel Description:
Howard Johnson Jindi Plaza Datong is the first five-star international in Datong under the charge of one international hotel managemen company. It is located in the central area of Shanxi Province and is 30 minutes' drive from Datong Airport. The main building of the hotel is 25-storey high. The hotel is constructed in accordance with international five-star standard with first class conference facilities and entertainment venues,complete fitness and beauty services,restaurants, bars, swimming pools. There are 280 spacious and luxurious guest rooms equipped with living rooms, desks, single-control heating and cooling air conditioning system, refrigerators, mini bars, high-speed network, international and domestic long-distance direct-dial telephones, color TVs.