China Hotels >> Chongqing Hotels >> Hong Fu Hotel Wulong - Chongqing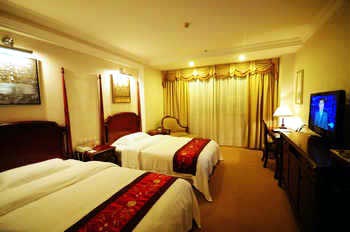 Address:
Xiangkou Zhen.Wulong

Location:
Railway Station Caiyuanba Railway Station 1 km Downtown Jiefangbei 168.6 km Bus Station/Dock/Port Wulong Bus Station 3 km Airport Chongqing Jiangbei International Airport 230 km

Hotel Description:
"Hongfu Hotel (Hongfu Fandian) is centrally located amongst several of Chongqing's attractions including Fairy Mountain, Tiankeng San Qiao, and Furong Cave. It is only 500 meters from the long-distance bus station. Room types at the Hongfu include executive suites, business suites, luxury single rooms and standard rooms. There are also conference rooms of different sizes and a Chinese restaurant which can hold as many as 400 dinner guests. Other facilities include a café, a club, a teahouse etc. "
Facilities Hotel:
LOCATION - The Hotel distances from principal landmarks: (distances resulting from the map)
To Chongqing Jiangbei International Airport about 117.13km,
To Liberation Stone about 117.85km,
To Chongqing Railway Station about 120.39km,
To Ciqikou Village about 120.51km,
To Chongqing North Railway Station about 121.56km,
To Chaotianmen Shipping Port about 123.02km,
To Dazu Rock Carvings about 196km,

*** Click the link you can find other hotels close to the same landmark

Others China Cities
TOP TEN DESTINATIONS

Hotels in Other Destinations