China Hotels >> Beijing Hotels >> Rui Zhao Hotel Guomao Branch ,Beijing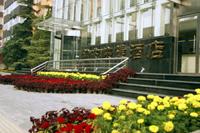 Address:
37 Baiziwan Road (Baiziwan Lu) Beijing

Location:
Distance from Tian'an Men Square:10km; Distance from Beijing Railway Station:5km; Distance from Beijing West Railway Stataion:12km; Distance from Xi Dan:8km;

Hotel Description:
Rui Zhao Hotel Guomao Branch is located on Baiziwan Lu southeast of Guomao Bridge with several large communities, commercial buildings and office towers close by. To the north, there is China Central Television, China International Trade Center, China Merchants Tower, Jing Guang Center, and many other well-known commercial buildings; To the west , R & F City Commercial Floor Area, Jin Yi gold flagship store; To the South,Nantong Lecheng Shopping center , the largest antiques market; To the east, Apple's business community, Street 22, the creative art. This Beijing hotel houses 239 rooms including standard rooms, business rooms and suites. LCD TVs, broadband internet access and glass-encased bathrooms are available in all rooms. In addition, the hotel offers ticketing services and Chinese cuisine in its restaurant outlet.
Facilities Hotel:
LOCATION - The Hotel distances from principal landmarks: (distances resulting from the map)
To The China World Trade Center about 2.68km,
To Chaoyang Theatre Acrobatics Show about 3.34km,
To Happy Valley Amusement Park about 3.81km,
To silk market beijing about 4.33km,
To Jianguomenwai Street about 4.56km,
To Dongyue Taoist Temple about 4.67km,
To Dongsi Road about 5.04km,
To Beijing National Agricultural Exhibition Centre about 5.1km,
To Sanlitun Bar Street about 5.26km,
To Beijing Railway Station about 5.39km,
To Wangfujing Street about 6.82km,
To Temple of Heaven about 7.3km,
To The National Art Museum about 7.38km,
To Tiananmen Square about 7.78km,
To China International Exhibition Center about 7.87km,
To The Forbidden City about 7.93km,
To Tianqiao Acrobatics Theatre about 7.98km,
To The Memorial Hall of Chairman Mao about 8.28km,
To Museum of Natural History about 8.35km,
To Yonghe Lamasery (Lama Temple) about 8.37km,
To National Museum of China about 8.41km,
To Temple of Confucius about 8.45km,
To Jingshan Park about 8.74km,
To Beihai Park about 8.91km,
To Huguang Peking Opera Theatre about 9.01km,
To Hou Hai Bar Street about 9.19km,
To Beijing South Railway Station about 9.25km,
To Zhengyici Peking Opera Theatre about 9.28km,
To Zhongnanhai about 9.29km,
To Bell and Drum Towers about 9.52km,
To Beijing Concert Hall about 9.58km,
To Shichahai Lakes about 9.6km,
To Xidan Business Street about 9.76km,
To Beijing 798 Art Zone about 9.83km,
To Traditional Chinese Medicine Museum about 9.92km,
To Da Du Bar Street about 10.63km,
To Grand View Garden about 11.71km,
To Beijing Planetarium about 12.16km,
To Beijing North Railway Station or Xizhimen Station about 12.2km,
To Beijing Capital Museum about 13.02km,
To Beijing Exhibition Center about 13.08km,
To National Aquatics Center(The Water Cube) about 13.25km,
To BeiJing NanYuan Airport about 13.26km,
To Bejing Zoo & Aquarium about 13.89km,
To The National Stadium(The Bird's Nest) about 13.96km,
To Beijing West Station about 14.29km,
To Wukesong Indoor Stadium about 17.78km,
To New China International Exhibition Center(NCIEC) about 19.62km,
To Yuanmingyuan Old Summer Palace about 20.49km,
To Beijing Capital International Airport about 21.34km,
To Summer Palace about 21.6km,
To Fragrant Hills Park (Xiangshan Park) about 28.18km,
To Ming Tombs about 45.49km,
To Badaling Great Wall about 64.56km,

*** Click the link you can find other hotels close to the same landmark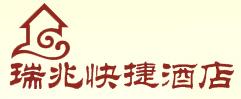 Others China Cities
TOP TEN DESTINATIONS

Hotels in Other Destinations