China Hotels >> Beijing Hotels >> Radegast Hotel Beijing Hongshan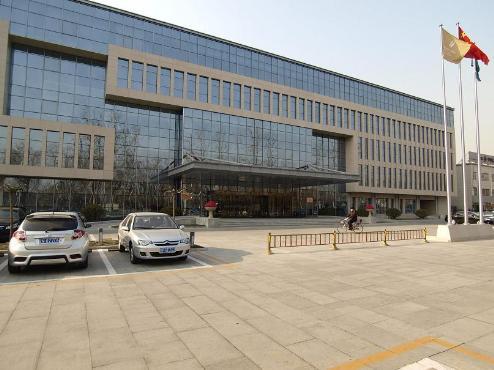 Address:
3A Hongshankou ,Beijing

Location:


Hotel Description:
The Radegast Hotel Beijing Hongshan (Beijing Hongshan Ruiting Jiudian) is located within walking distance of the Subway Line 4 Anheqiao North Station, and a short drive from the Summer Palace's beautiful imperial garden. The Chinese restaurant has over 20 private dining rooms and serves Sichuan, Hunan, Shandong and Cantonese cuisine. Western cuisine is also served in this Beijing hotel. Event planners will find a variety of function rooms suitable for any event as well as a business center at their disposal. When it comes to relaxation, guests may play badminton, ping pong or basketball at the outdoor courts.
Facilities Hotel:
LOCATION - The Hotel distances from principal landmarks: (distances resulting from the map)
To Summer Palace about 2.04km,
To Yuanmingyuan Old Summer Palace about 2.4km,
To Fragrant Hills Park (Xiangshan Park) about 7.9km,
To Bejing Zoo & Aquarium about 10.29km,
To The National Stadium(The Bird's Nest) about 10.41km,
To Beijing Exhibition Center about 10.68km,
To National Aquatics Center(The Water Cube) about 10.85km,
To Beijing North Railway Station or Xizhimen Station about 11.26km,
To Beijing Planetarium about 11.5km,
To Wukesong Indoor Stadium about 11.68km,
To Da Du Bar Street about 13.28km,
To Shichahai Lakes about 13.42km,
To Bell and Drum Towers about 13.43km,
To Beijing Capital Museum about 13.66km,
To Hou Hai Bar Street about 13.8km,
To Beijing West Station about 14.12km,
To Traditional Chinese Medicine Museum about 14.34km,
To Temple of Confucius about 14.4km,
To Beihai Park about 14.49km,
To Yonghe Lamasery (Lama Temple) about 14.49km,
To Jingshan Park about 14.71km,
To Xidan Business Street about 15.12km,
To Zhongnanhai about 15.13km,
To Beijing Concert Hall about 15.5km,
To The National Art Museum about 15.63km,
To The Forbidden City about 15.88km,
To China International Exhibition Center about 16.19km,
To Zhengyici Peking Opera Theatre about 16.32km,
To National Museum of China about 16.33km,
To Tiananmen Square about 16.54km,
To Wangfujing Street about 16.56km,
To The Memorial Hall of Chairman Mao about 16.62km,
To Huguang Peking Opera Theatre about 17.3km,
To Grand View Garden about 17.74km,
To Sanlitun Bar Street about 18.13km,
To Dongyue Taoist Temple about 18.17km,
To Dongsi Road about 18.35km,
To Tianqiao Acrobatics Theatre about 18.39km,
To Museum of Natural History about 18.44km,
To Beijing Railway Station about 18.49km,
To Jianguomenwai Street about 18.73km,
To silk market beijing about 18.87km,
To Beijing South Railway Station about 18.92km,
To Temple of Heaven about 19.04km,
To Beijing 798 Art Zone about 19.08km,
To Beijing National Agricultural Exhibition Centre about 19.34km,
To Chaoyang Theatre Acrobatics Show about 19.6km,
To The China World Trade Center about 20.24km,
To New China International Exhibition Center(NCIEC) about 24.76km,
To Happy Valley Amusement Park about 25.18km,
To BeiJing NanYuan Airport about 25.7km,
To Ming Tombs about 26.74km,
To Beijing Capital International Airport about 28.49km,
To Badaling Great Wall about 43.22km,

*** Click the link you can find other hotels close to the same landmark

Others China Cities
TOP TEN DESTINATIONS

Hotels in Other Destinations