China Hotels >> Beijing Hotels >> Beijing Somerset Apartment Hotel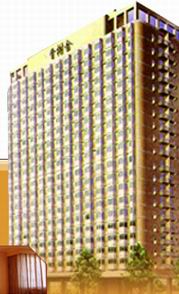 Address:
No.6, xinyuan west road, chaoyang area, beijing

Location:
Locate at the CBD area of Beijing city, near east three ring Huawei bridge, in the same east three ring high rank business and culture center with capital library and biggest antiquarian in China, to international trade center 4km; near highway of Jinjintang, Jingshen entrance, to capital airport 25km, to Beijing railway station 5km! very convenient traffic, and has advantageous geography location and business atmosphere.

Hotel Description:
Beijing Somerset Apartment hotel is in CBD business area in Chaoyang district, opened in 2004, is a standard four star hotel, a home atmosphere hotel apartment. The main building of the hotel is 24 story high, and has 300 guest rooms, every room has a big space, open kitchen, home electrical appliance and furniture. Surrounding landscape: 1. entertainment: happy valley, China antiquarian city, overseas Chinese theme park, dragon pond park, East sea gymnasium, Runyuansea culture club. 2. dinning hall: somerset apartemetn 24-story dinning hall, Jinbaiwan roast duck dinning hall, Guolin family daily life dish, Yunlongge hotel, Jiye fast food 3. shopping: Haiwen wangfujing general merchandise, Yanshaaotelaisi business city, Wumei supermarket, Carrefour supermarket 4. medical care: Dongfang boda hospital, Panjia park hospital, Jinsong hospital, swelling hospital, Chaoyang district women and children' s health care hospital 5. bank: agriculture bank, industry and commercial bank, construction bank, china bank, communication bank. 6.
Hotel Video:

Facilities Hotel:
Business center, DDD telephone, IDD telephone, meeting machine service

LOCATION - The Hotel distances from principal landmarks: (distances resulting from the map)
To Happy Valley Amusement Park about 2.17km,
To The China World Trade Center about 4.37km,
To silk market beijing about 4.83km,
To Beijing Railway Station about 4.85km,
To Jianguomenwai Street about 4.87km,
To Temple of Heaven about 5.06km,
To Chaoyang Theatre Acrobatics Show about 5.84km,
To Tianqiao Acrobatics Theatre about 5.86km,
To Museum of Natural History about 6.09km,
To Dongyue Taoist Temple about 6.33km,
To Beijing South Railway Station about 6.59km,
To Wangfujing Street about 6.79km,
To Tiananmen Square about 6.89km,
To The Memorial Hall of Chairman Mao about 7.04km,
To Huguang Peking Opera Theatre about 7.1km,
To National Museum of China about 7.28km,
To The Forbidden City about 7.47km,
To Dongsi Road about 7.69km,
To Zhengyici Peking Opera Theatre about 7.76km,
To Sanlitun Bar Street about 7.86km,
To The National Art Museum about 7.87km,
To Beijing Concert Hall about 8.37km,
To Beijing National Agricultural Exhibition Centre about 8.38km,
To Zhongnanhai about 8.44km,
To Jingshan Park about 8.61km,
To Xidan Business Street about 8.68km,
To Beihai Park about 8.83km,
To Grand View Garden about 9.15km,
To BeiJing NanYuan Airport about 9.29km,
To Temple of Confucius about 9.58km,
To Yonghe Lamasery (Lama Temple) about 9.64km,
To Hou Hai Bar Street about 9.64km,
To Shichahai Lakes about 9.98km,
To Bell and Drum Towers about 10.02km,
To China International Exhibition Center about 10.39km,
To Beijing Capital Museum about 11.56km,
To Beijing Planetarium about 11.93km,
To Beijing North Railway Station or Xizhimen Station about 12.11km,
To Traditional Chinese Medicine Museum about 12.21km,
To Beijing West Station about 12.49km,
To Da Du Bar Street about 12.64km,
To Beijing Exhibition Center about 12.83km,
To Beijing 798 Art Zone about 13.37km,
To Bejing Zoo & Aquarium about 13.47km,
To National Aquatics Center(The Water Cube) about 15.02km,
To The National Stadium(The Bird's Nest) about 15.75km,
To Wukesong Indoor Stadium about 16.27km,
To Yuanmingyuan Old Summer Palace about 21.09km,
To Summer Palace about 21.82km,
To New China International Exhibition Center(NCIEC) about 23.47km,
To Beijing Capital International Airport about 25.3km,
To Fragrant Hills Park (Xiangshan Park) about 27.69km,
To Ming Tombs about 47.47km,
To Badaling Great Wall about 65.97km,

*** Click the link you can find other hotels close to the same landmark

Others China Cities
TOP TEN DESTINATIONS

Hotels in Other Destinations