China Hotels >> Beihai Hotels >> Pearl bay seaview Hotel ,Beihai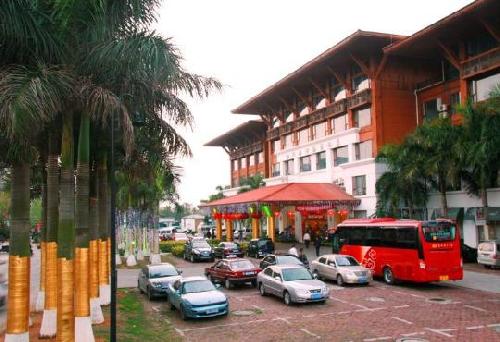 Address:
Waisha seafood Island, Haicheng District, Beihai, Guangxi

Location:
Distance from the airport: 24km Distance from Beihai railway station: 5.1km Distance from downtown: 1.5km

Hotel Description:
Designed by Hongkong Bellgreen Design Co.Ltd, and operated by Lihao Hotel Management Co.Ltd, Beihai Pearl Bay Seaview Hotel is a four-star standard multifunction hotel providing services such as accommodation, food, beverage and entertainment. Located on the Waisha Seafood Island of Beihai with a 16, 000 square meters of construction-area, the hotel is within 10 minute' s drive from the Railway station and Bus station, and 20 minutes from the Airport. There are 250 elegant rooms which are fashionably decorated.Its bathroom facilities are quite different from the traditional ones.every room has private airconditioner and Internet connection.
Facilities Hotel:
LOCATION - The Hotel distances from principal landmarks: (distances resulting from the map)
To Beibuwan Square about 1.39km,
To Beihai Railway Station about 3.91km,
To Silver Beach about 10.13km,
To Beihai Fucheng Airport about 19.79km,

*** Click the link you can find other hotels close to the same landmark

Others China Cities
TOP TEN DESTINATIONS

Hotels in Other Destinations